BUT WHO IS SLÄPSTICK?
Släpstick is five-man music theatre troupe that has been playing and touring, on their own and with various other notable artists, in theatre and concert halls across Europe since 2003. There really is no comparable theatre group: Släpstick gallantly blurs the line between physical comedy, choreography, and music. Their musical capabilities are where the guys really separate themselves from the pack: together the five performers can play every imaginable (and un-imaginable) instrument, many at the highest achievable level.
To this day Släpstick has produced, performed and toured five of their own full-length theatre shows, and have collaborated with the likes of Scapino Ballet, Brigitte Kaandorp, the Residentie Orchestra of the Hague, and Ellen ten Damme. They played a large role in the music-theatre spectacle Stormruiter (2018), and have performed as clowns in the world famous Weltweihnachtscircus (World Christmas Circus) in Stuttgart (2017). For their most recent show, also entitled "Släpstick" (premier 2017), the boys found thematic material and performance style that fit them like a bowler hat fits Chaplin! This became ever clearer when the glowing reviews from press and public began to rain in. To boost their international merit Släpstick took a leap of faith and booked a spot at the Edinburgh Fringe Festival in August of 2017. Fans and critics went wild, shows sold out, and Släpstick stuck head, shoulders and moustache above many of the 2300 other shows in town, winning the Spirit of the Fringe Award for the most exceptional debuut of the year! As a result of their success in Edinburgh, Släpstick has spent the last three years touring extensively through their home country of the Netherlands as well as throughout the U.K., Germany, Belgium, France, Denmark and even New Zealand.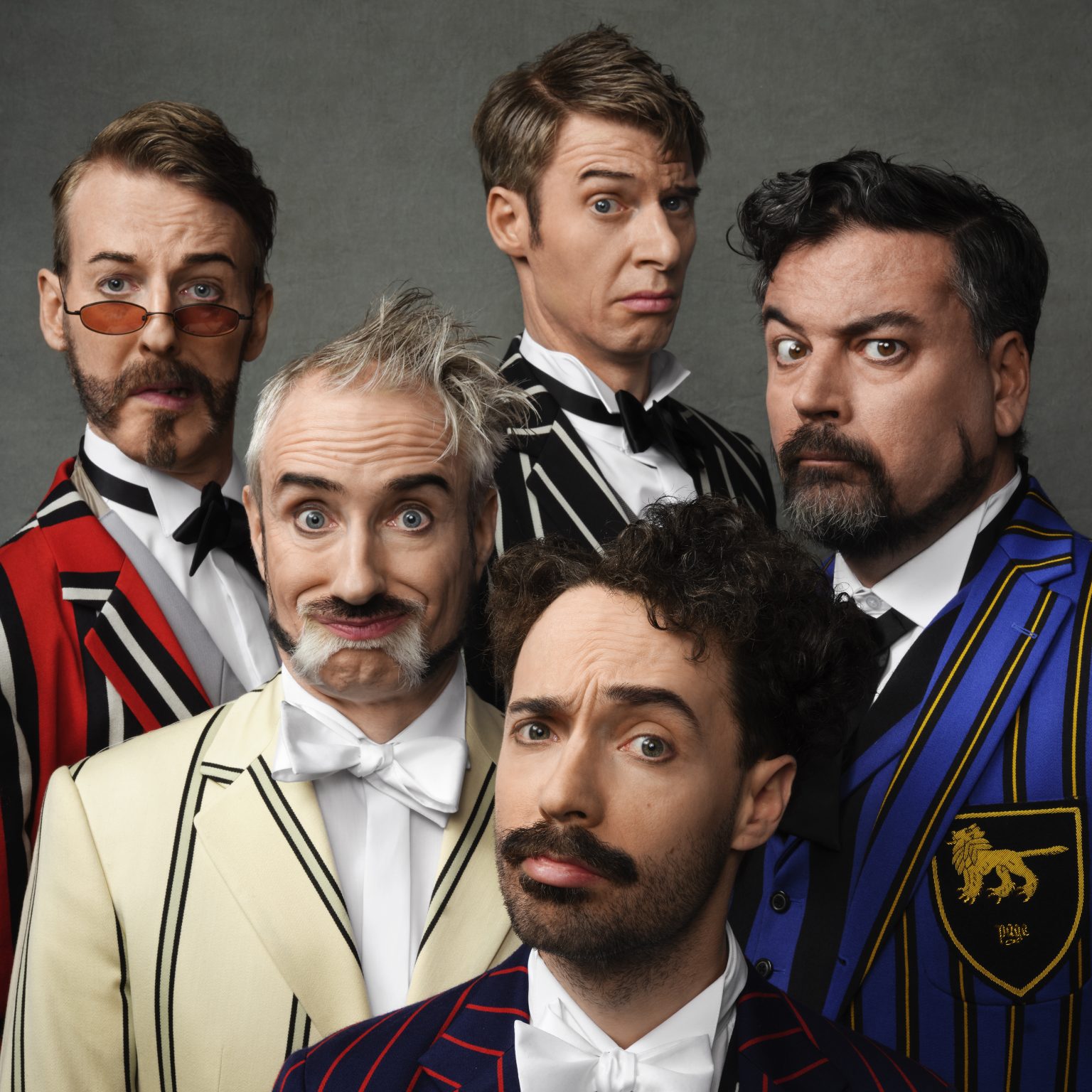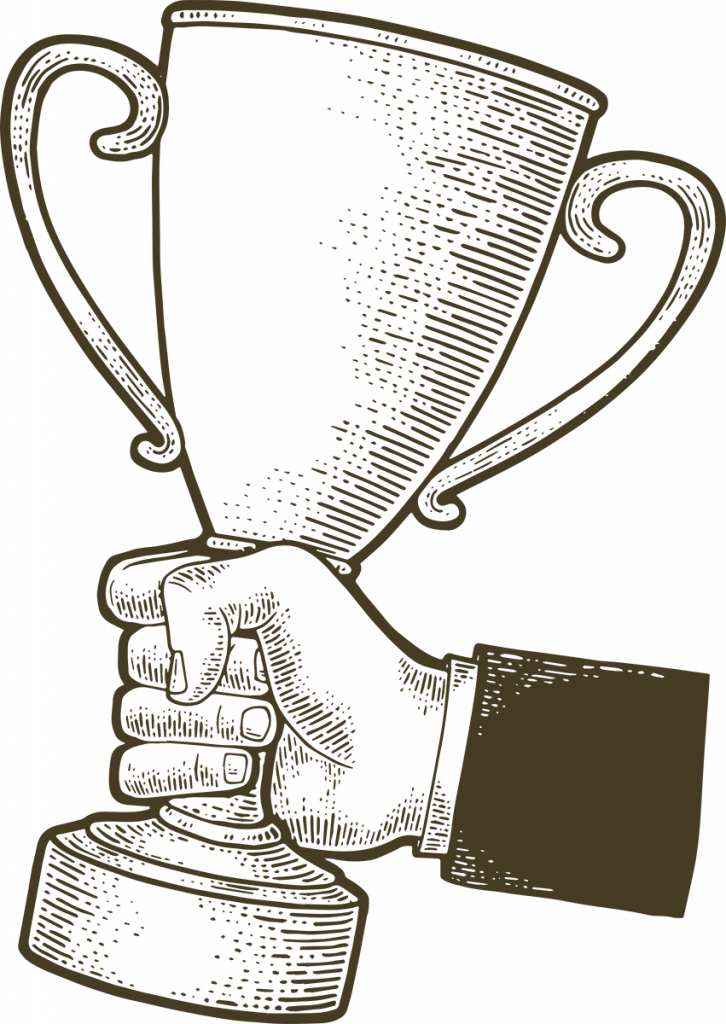 AWARDS
In the past years Släpstick has been the recipient of the following awards:
2019 – Comedic Arts Prize
Kulturstiftung Sparkasse am Niederrhein, Moers, Germany
2018 – Johan Kaartprijs
The Dutch National Theater Prize, awarded to the best production of that year
2017 – Spirit of the Fringe Award
International Fringe Festival, Edinburg, United Kingdom. Awarded each year to the best debut performance
Meet the members

Willem van Baarsen

Rogier Bosman

Sanne van Delft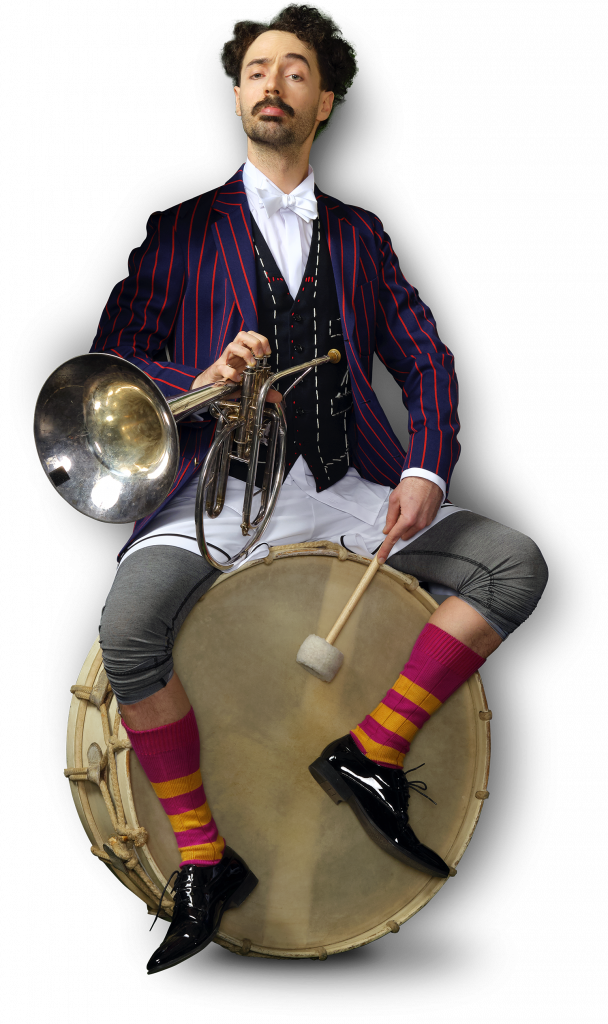 Jon Bittman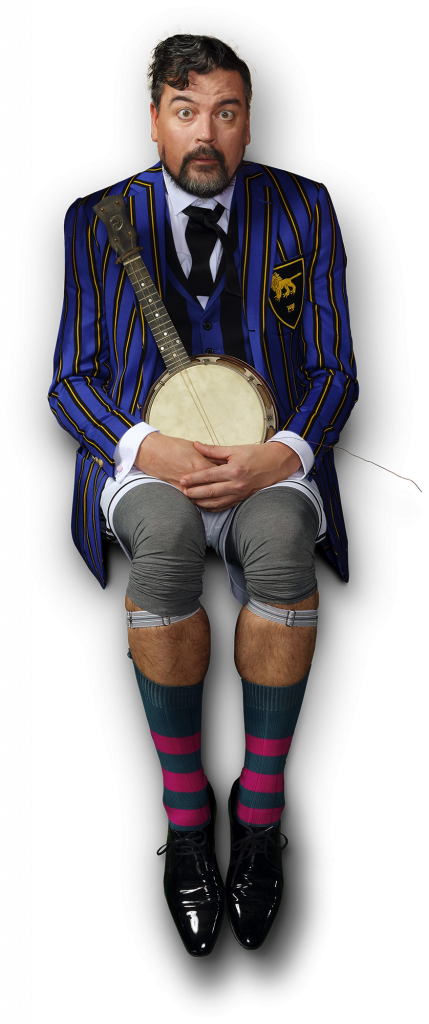 Ro Krauss
Shows
Imagine if Charlie Chaplin binge watched Monty Python, then immediately recorded an album with Benny Goodman, took the finished record, and dropped it off a ladder onto Buster Keaton's grinning head. That's a Släpstick show: packed with music, theater, humor, spectacle, melancholy, variété, song and dance, and drawing inspiration from the great masters, like Laurel and Hardy, Buster Keaton, Charlie Chaplin and the Marx Brothers.

The Show 'Släpstick'


Other shows


Our inspiration
to be continued…